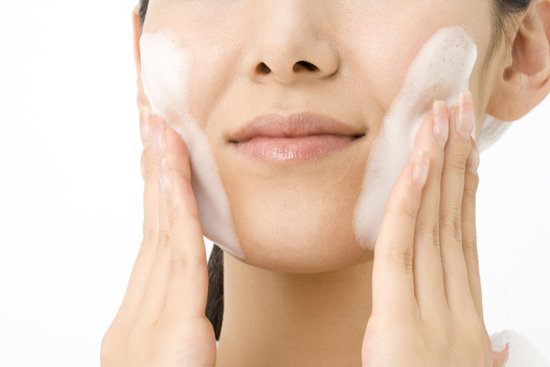 When it comes to cleaning your face, most people focus on the products used instead of technique. Sure, the products you use are important, but how you apply them is just as important. There is a very specific art to facial cleansing that will ensure your products work well and you don't inadvertently damage the delicate skin on your face.
Wash Your Hands
The first step to washing your face is to ensure your hands are clean. After all, isn't it counter-intuitive to cleanse your face with hands that are packed with germs and bacteria?
Remove Eye Makeup
Remove your eye makeup prior to cleaning your face. This is the most efficient process since it allows your cleanser to work on a bare face and eliminates the extra step of removing eye makeup residue after you've cleaned your face. Read the rest of my article on how to properly clean your face at
Daily Glow
.
Image courtesy of bellasugar via Pinterest.